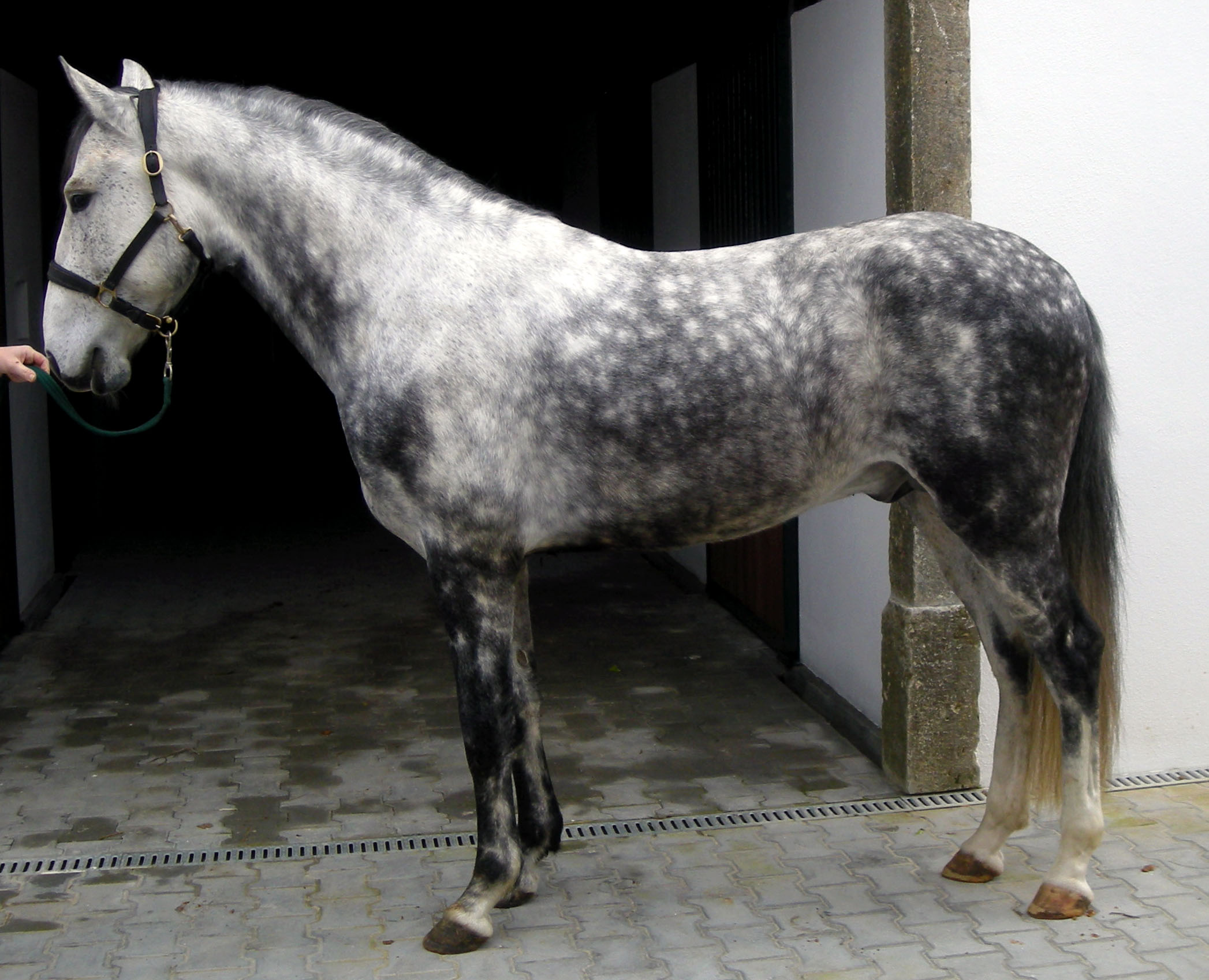 AMADOR
5 yr old Lusitano stallion
By Queimador (Ortigão Costa), out of Romã (António Pereira Palha)
For Sale at 6000.00€
This charming new arrival is already showing great potential. Although going on 5yrs in April, he is unbroken, yet has a wonderful calmness to him, as much in his handling as also in his training.
Fully tacked, he is lunging very well and has already put on weight and gained even muscle over his back and hindquarters. He has a very light contact and grasps new activites quickly without any panic - showing that he has a good head.
I will keep you up to date with his development and will soon be adding a video or two for viewing.